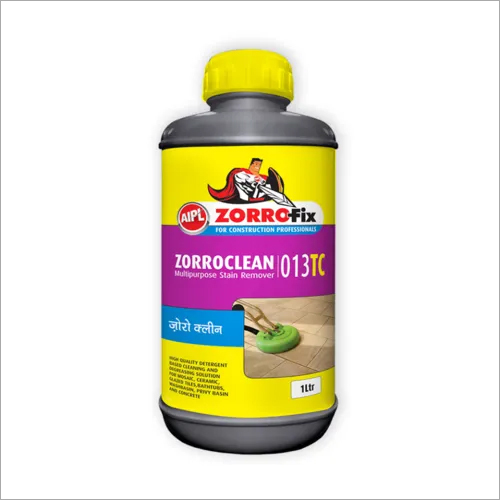 AIPL ZORROCLEAN 013TC
Product Description
Areas of Application:
ZORROCLEAN013TC is a powerful but gently concentrated detergent based (mildly acidic)tiles cleaner for tiles, wash basin, bath tubs, privy basin and concrete etc.Rapid removal of white yellowish spot/layer along with water stains over tiles,cement stains, grime, oil, grease, paint stains, moss and wax from concreteasbestos & ceramics. Its unique formula is ideal for residential andcommercial use.
Features and Benefits:
Removes the most stubborn stains easily

Does not damage joint between ceramic tiles, even thosegrouted with coloured products

Fast acting

Does not effect glaze of tiles

Excellent tolerance to hard water
Packaging: 1 kg
Coverage:
45-65 Sq.ft/ltr. depends on porosity &contamination of substrate.